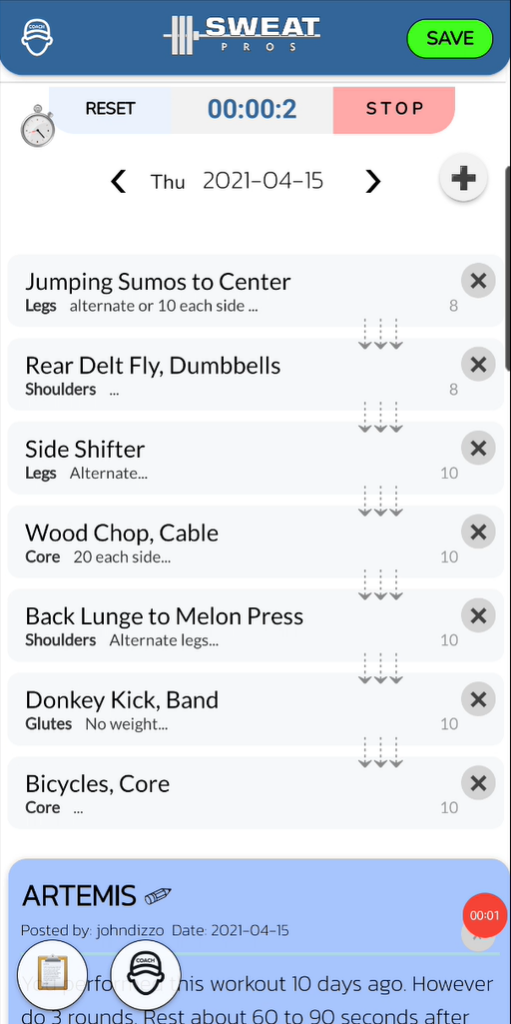 LEVEL CUSTOMIZING
The objective is to ALWAYS have each participant finish the workout within 30 to 45 minutes. The level of effort should rank a 7 or 8, on a scale from 1 to 10. This means the coach may need to tweak a few exercises making them either slightly easier or more difficult. Try avoid changing the amount of reps, because it may lead to excessive lactic acid build up. It is better to change the load or the range of motion of the movement if applicable.
UNIQUENESS OF STRUCTURE
Coaches should mention details on why the program is structured a specific way. For example each routine emphasizes a specific category
Athena - Strength Foundation
Artemis - Core and Reactive Training
Hermes - Speed and Power
Prometheus - Abs and Combos
Themis - Integrating Strength with Balance
Apollo - Directional Planes of Motion
Hyperion - Maximal Strength
Coach should emphasize that properly finishing the program within six weeks, the participant will have reached another level of dynamic fitness.
MEASURING WORKOUT VOLUME
Because these workouts don`t require significant loads of weight, building hypertrophy will be difficult. But strength endurance can be significantly improved with the help from EfitX. EfitX measures two types of volumes, endurance volume and strength volume. To utilize this feature to the fullest, coaches should always push for more volume every week. This is done by either adding a full set (round) or increasing the load of a specific exercise. Most clients can only produce 35,000 to 50,000 volume points (pounds) the first week. The coaches task is to assure they perform 10 to 20% more the following week i.e. 2nd week they should produce 40,000 to 60,000 volume points total for the week. Accomplishing these tasks pretty much displays that your client is improving strength.